THE METROPOLIS GALLERY PRESENTS THE ART OF FRANK FRAZETTA!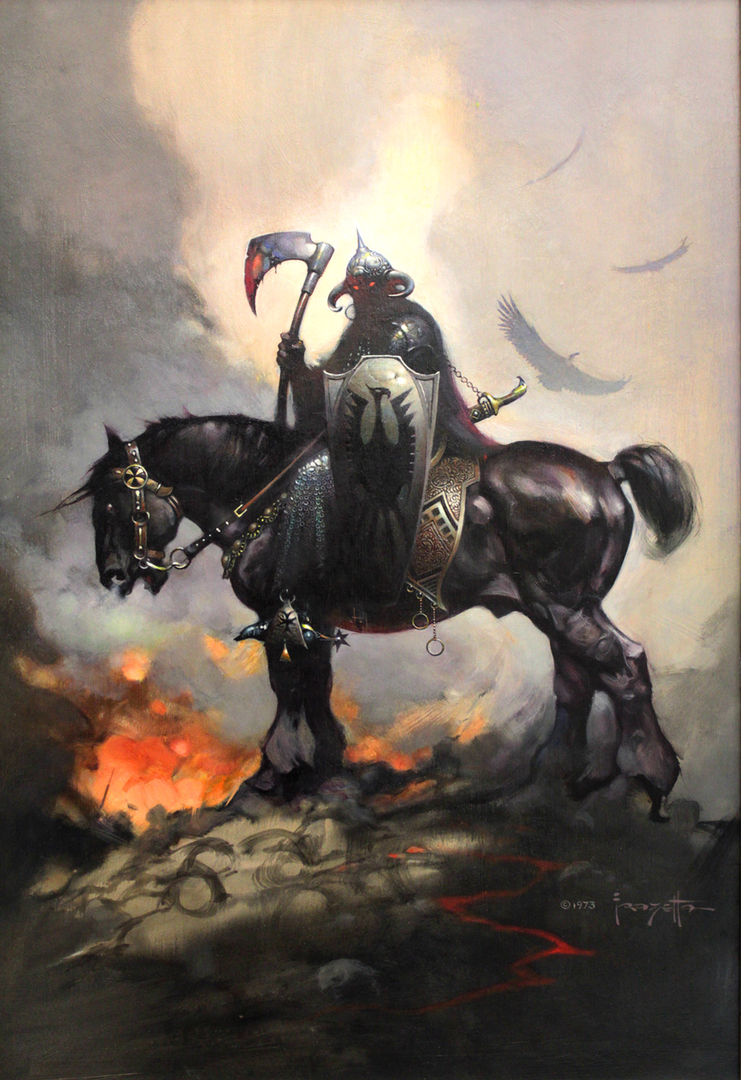 After three decades as the industry leader in vintage comics, Metropolis Collectibles is proud and delighted to announce the debut of the Metropolis Gallery, located in their new 5000 sq ft showroom near Herald Square in the heart of Manhattan.
The inaugural exhibit at the gallery is a first-ever display of oil paintings, water colors, and drawings from the legendary Frank Frazetta and other fine artists. Visitors will enjoy iconic pieces such as: Death Dealer I, The Sorceress, Death Dealer V, Conan & the Snow Giants, and Princess of Mars. Everyone is cordially invited to the opening weekend of the gallery, Saturday the 18th and Sunday the 19th from 11 AM - 5 PM EDT. Thereafter, the gallery can be viewed by appointment only. Located at 36 West 37th Street, Sixth Floor, NY, NY 10018, the gallery is accepting consignments for the opening weekend as well as for future gallery events. Recently consigned to the opening: Robert Crumb's Mr. Natural, George Herriman's Krazy Kat, Tarzan by Jeffrey Jones, Barry Windsor-Smith's Tupenny Conan, Frank King's Gasoline Alley, and a Smoke Wagon by Gary Panter.
"When we moved late last year, we doubled our space," said Metropolis COO Vincent Zurzolo. "Besides supporting our ongoing business expansion, it allowed us to realize our vision of opening a gallery."
Metropolis Gallery is curated by Rob Pistella, who has more than 40 years of experience in comic art. He served as Frazetta's business manager until the artist's death in 2010. "Without question, Frank Frazetta is the foremost fantasy art illustrator in the world," said Pistella. "He brought an academic, classical style of painting to a genre that was largely pulp-style art, infusing elegance and beauty into otherwise violent and erotic scenes." The gallery's new website, which will feature images of the pieces on display, is metropolisgallerynyc.com.
Call Robert Pistella or Vincent Zurzolo at 212-260-4147 or 800-229-6387 for information on this or upcoming events. You can also email Vincent at [email protected]. Please visit Metro's Comic Art Fans page for more art and more info.